As your startup grows, you will need your finance and accounting team to scale with you. See how well your efforts are doing and where you may need to refocus without having to hire a full-time Controller or VP Finance. We can scale with you – we have a team of experienced fractional Controllers and Finance VPs that can work with you to provide the financial data required as your business grows.
Cash forecasting and financial budgeting to plan for your future success
Have questions about your cash life and how to best manage your future cash burn? If so, you're not alone. Every business should have a financial budget to help inform their decision making. A sound budget will arm you with the information required to help achieve your strategic objectives. We know budgeting can be a tedious and intimidating task – let our team work with you to build a budget and create a process to measure actual results against the budget.
Financial expertise
that meets your
business needs
It is important for every business to have accurate, timely, and transparent financial reporting to drive their decision making and support the company's growth. As your business grows, so will the complexity of managing your financials. Let our team of Fractional Controllers and Finance VPs manage that increased complexity. We can assist you in designing and implementing all of the core elements of a strong finance organization from your chart of accounts to continuing to evolving and automating your financial processes to serve your company's needs.
Build a strong finance function that can scale with your business
Your finance team should continue to grow and scale with your business. Our team can meet your accounting needs without having to hire a full-time resource or additional consultants. We have the ability to be your finance solution from seed to exit. Our team has the expertise to tackle many of the common issues that a startup experiences on their growth journey, including:
Creating and maintaining revenue recognition policies
Capital raise/fundraising support
Financial audit support
Government grant reporting
Stock option administration and reporting
Investor and Board reporting
US subsidiary accounting and consolidations
Acquisition support
Startups that Have Used our Accounting Services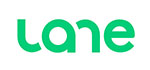 Get peace of mind knowing that your business' finance function is ready to support your growth